A BLOCKCHAIN PLATFORM FOR UNIVERSAL APPLICATIONS
The Nervos Network is an open source public blockchain ecosystem and collection of protocols creating the foundation for a universal internet-like public network
Beyond Interoperability, Towards Universal Application
Early internet applications lived on segregated networks needing different ways to access and interact. Now, in today's decentralized world we again see this segregation into different ecosystems with poor interoperability.
The Nervos Network solves for this problem by offering a suite of integrated solutions that allow the developer to build Universal Apps.
Access to any asset, any Blockchain
Choose your interface, choose your crypto and stick with it, but still access the entire space. The frustration of multiple wallets, exchanges and seed phrases is no more with Nervos.
Operate dApps from any wallet or solution
Feel the power of Universal Apps as you navigate every one of them from your chosen solution. Nervos brings the dApp ecosystem to you, and your wallet.
Code with flexibility, bring dApps from anywhere
Build on Nervos and have the ability to target any Virtual Machine (VM). Port your dApp across with ease and instantly have access to the entire blockchain ecosystem.
Layer 2 solutions for seamless scaling
Experience scalability in action with working, powerful, Layer 2 scaling solutions. Watch your projects scale straight away with the built-in power of these crafted solutions.
Decentralized and Sustainableto be The Nervous SystemTo The Future Economy
The Nervos Network is making blockchain application universal, offering unparalleled user reach and uptake. Nervos is decentralized and sustainable, intent on bringing you the next step in blockchain evolution.
Secure and Decentralized
Optimized Nakamoto consensus secured with ASIC-backed Proof-of-Work for maximum security and decentralization.
Sustainable Store of Value
Sustainable crypto-economics with a built-in store of value mechanism to solve some of the biggest sustainability challenges for public blockchains.
Layer 1 built for Layer 2
Unlimited flexibility and scalability through built-in, working, Layer 2 solutions on top of the powerful Nervos CKB Blockchain.
Tell me more aboutNervos' mission and theUniversal Passport
Is Nervos going to bethe platform to solve mycurrent dev barriers?
Your CKB Token sounds interesting and unique, let's hear more
Let's build this network,how can I be involvedwith Nervos?
The journey so far, and beyond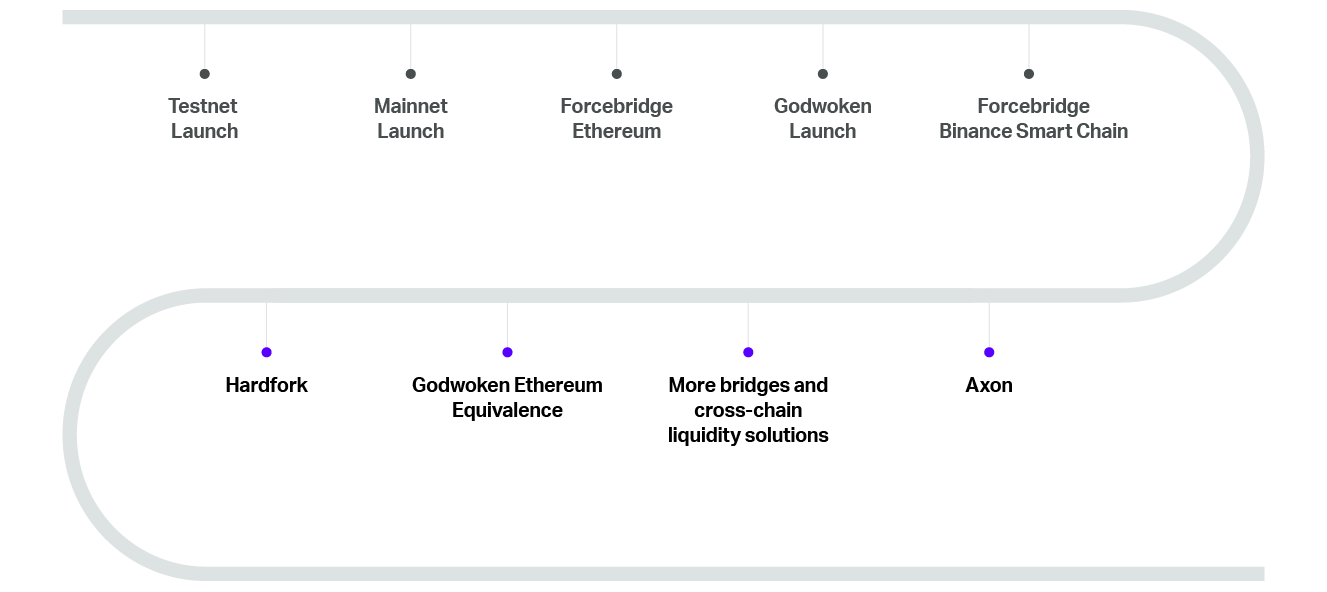 The Nervos Culture
The Nervos Network is being built by a team of developers with deep roots in the crypto space. We are a diverse group with backgrounds in engineering, cryptography, token-economics and community building – currently more than 95+ people across the world.
Be a part ofthe journey
The Nervos Network is an ambitious project with a strong mission that is always moving forward. Signing up to our weekly newsletter will give you all the updates you need.